Are Private Underground Utilities Located?
Yes and no. Depends on what you call "Private" underground utilities. Most utility companies "own" the facility (pipe or wire) up to the meter. After the meter, the utility is considered a private or customer owned utility. So if the meter is located on the side or your house or building, the line will be located to the house or building. However if the meter is located on a pole or a pedestal in the yard or alley, the line running to the house may not be located. You will need to contact your utility company and ask if they will locate the customer side or the "downstream" side of the utility.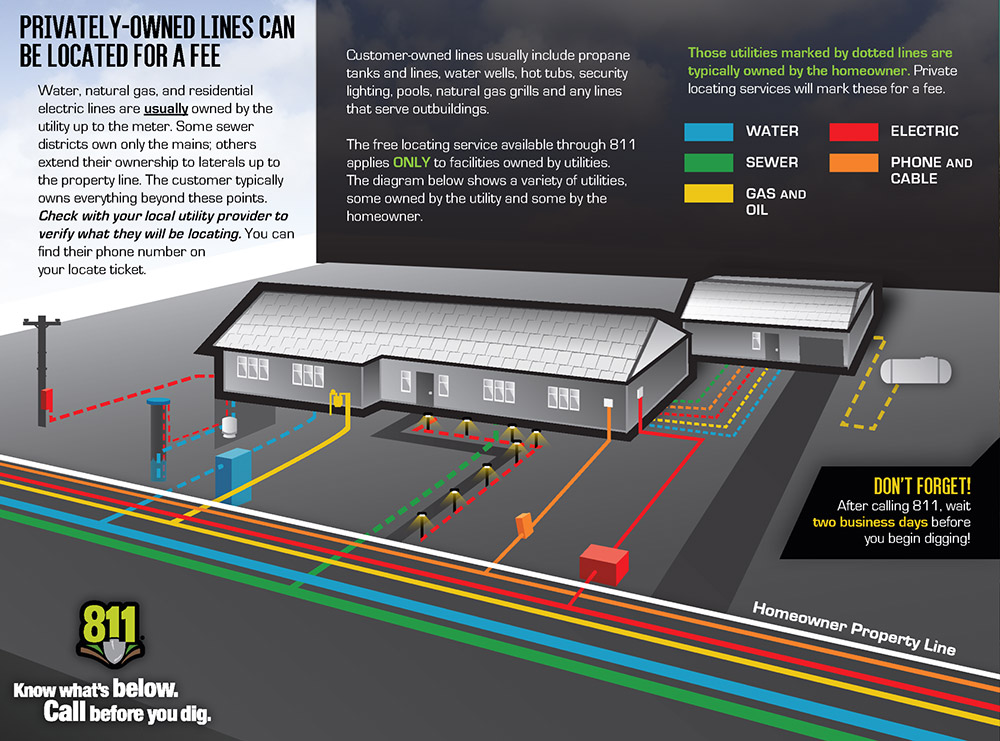 How do I get my private underground utility located?
Some utility companies will do it upon request. You will have to contact them directly. If not, there are private locators that you can hire to locate those lines that are not located by the utility companies. Here is a list of private locators for Montana.